Let's Give It a Go Together!
Are you ready to deepen your relationship with God through prayer? Are you willing to face the challenge of journeying through the internal noise that we first experience when we start listening prayer?
If the answer is 'yes', then you can register for our new free guided prayer times - the 14-Day Prayer Challenge for Peace. The course is our gift to you, absolutely free.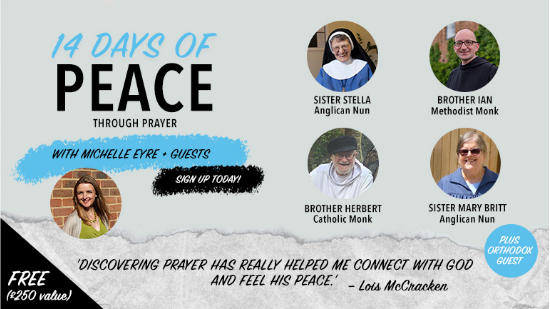 Time Sensitive: Your 14-Day Prayer Challenge will start on Monday 28 June and run for two weeks, so register now to receive daily guided prayers and inspirational podcasts.