Ever wanted to go on a retreat, but not know where to start? An insider's guide on where to go and what to do when you get there. 
This blog post came out of a lunchtime conversation about retreats between Michelle, our Director, and a friend who was planning to go on her first retreat. 
Michelle has also been reflecting on her experience of going on retreat at St Mary's Convent in Wantage, UK, and Clare Bryden has added her own reflections. 
In particular, Michelle and Clare share what they would have liked to have known beforehand. Of course, everyone's experience is different. But we hope that it might demystify going on retreat, and that you find it useful. 
How do you decide where to go on retreat? 

Being with other people praying helps you to pray, too. Jesus said, 'where two or three are gathered in my name, I am there among them.' (Matthew 18:20, NRSV) And a place that has been prayed in for years, or even centuries, has a prayerful feel that draws you naturally deeper. 
You can also consider the type of community and the level of silence they keep, and whether they offer group retreats, individually guided retreats, or simply provide space for you to do your own thing. A convent or monastery will usually keep a deeper level of silence, including over mealtimes and especially during the night. Some are drawn to this, but others find it difficult, especially in the beginning.
So for a first retreat, you might decide to go on a guided retreat or to a lay community, where there is space for prayer and designated times for asking questions, too. 
Location is another factor: perhaps near where you live, if you only have a short time available, or far away, if you really want to get away from it all; maybe in a city or town, as an oasis of calm amidst the bustle that is easy to get to by public transport, or an eco-friendly setting in the countryside. 
The factors will be different for everybody. 
Michelle's first retreat was at Stanton House Christian Retreat Centre near Oxford. It is run by a lay community, and has a prayerful atmosphere and beautiful grounds. Meals are eaten with other guests who talk to one another in the usual way. She loved it, but to her surprise longed for more silence, and so started going to the guest house of the Anglican religious community at St Mary's Convent, Wantage. 
Clare chose St Mary's Convent for her first retreat purely because she'd heard of someone else who had been, she knew of the community because they started her old school, and she knew how to get there by public transport! 
A smidgeon of familiarity was important to her. Since then, she has typically returned to familiar places and communities, where she can easily slot back into the rhythm of life as a framework for her retreat. She values a prayed-in place, silence, space, solitude, beauty, nature and the opportunity for good walking. 
Occasionally it is good to try something different, say a retreat in the city among the bustle of people who are all in their ways images of God. It can also highlight the difference between interior and exterior silence. We can find interior silence even in the midst of exterior noise, and exterior silence is no guarantee that we will be free from interior noise! 
Another time, when she was living in Norway, Michelle tried staying in a hotel in a beautiful location for a retreat. But she found that the lack of prayerful focus around her made it difficult to be on retreat. 
If you don't know where to start, try asking people you know who have been on retreat – or the website of the Retreat Association provides lists of retreat centres, organised by region of the UK, and links to their websites. 
When you've decided where you want to go, all that's left to do is to contact the retreat centre, or the guest sister/brother in the case of a religious community, and book yourself in. In that sense, it's much like booking any other accommodation. 
What is it like to go on a retreat to a convent?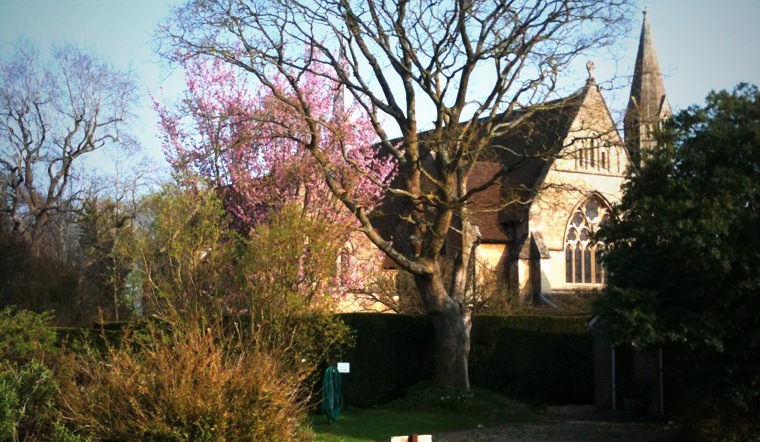 Most religious communities have a ministry of providing hospitality and run guest houses. They are all very welcoming. 
St Mary's Convent in Wantage has a large retreat centre with three chapels, several small prayer rooms, places of prayer in the grounds, as well as an art room, a small but decent library and plenty of guest rooms. On arrival, you are welcomed and shown around by helpful staff who work alongside the sisters. 
Michelle's first impression was of being almost overwhelmed by silence, in a good way. It is possible to visit as part of a group, or on your own, which is usually quieter. Silence is good both for listening to God and for resting and catching up on sleep. 
The Convent is kept extremely clean and clutter free, as a way of caring for the environment and for the guests. The lack of clutter contributes to the atmosphere of calm and removes distractions. There are instead carefully chosen pictures and pieces of sculpture, which provide prayer focuses. 
Guests on retreat are welcome to join the community for their daily office – the regular services in one of the chapels that underpin the day. You can also use the chapels for your own private prayer. There are also a number of prayer rooms if you wish to 'go into your room and shut the door and pray to your Father who is in secret' (Matthew 6:6, NRSV). 
The Convent is surrounded by beautiful gardens, and there are further prayer spaces here – benches in sheltered spots, a pond and water feature, small sculptures. There is plenty of time to wander undisturbed. Although there are people around – a community of nuns, lay people who help run the guest wing, and assorted guests – there is also plenty of space to be alone. 
The Convent is dedicated to seeking God and is alive with prayer. Everything that has been built and planted and chosen is intended to glorify God. The direction of travel is towards God, and the means is through living a life of prayer. In other words, the foundations for your retreat have already been laid. 
What do you do all day?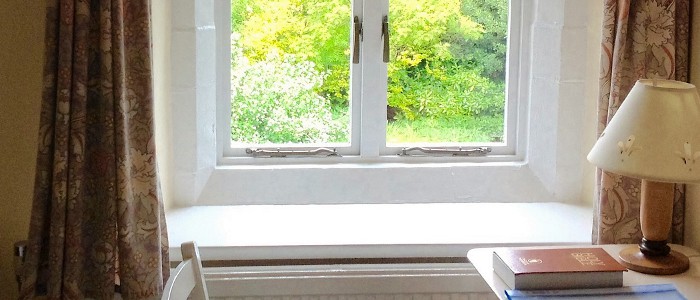 The short answer is that when you are on retreat you can do whatever you like! You are free to use the time as you please. The trouble with learning to live in the freedom that Christ promises us, is that we often don't know what to do with our time. 
Let's start with the basics. We are human beings and we need food, a bit of exercise, playful activity, rest and some fresh air. On retreat, meal times will be taken care of for you, and this provides the first bit of structure to your day. Next, be honest with yourself about any need for rest you might have. Many people are 'running on empty', and when they stop they realise just how tired they are. So you may well need to allow time to catch up on sleep. 
You might be surprised that scheduling a prayer time is not the first thing we suggest. This is for two reasons. First, practising prayer usually requires being alert and focused, and having a praying mindset. If you are exhausted after a long journey on top of long hours at work, it might be that resting is the starting place for prayer. You could see it as an initial surrender to resting in God. 
Secondly, if you are staying in a community, especially a religious community, some of the hard work is done for you. They will usually have daily times of corporate prayer, including the Bible readings set for the day. Many will have a daily or weekly Communion service. So you can join them for some of their services to align yourself with their life of prayer, and choose Bible verses for your own prayer from the set readings. 
In religious communities, the times of corporate prayer through the day are called the offices – short services in the chapel which are based on singing the Psalms and texts from the Bible. The offices are beautiful and uplifting in themselves, and they are an anchor during the day, reminding us and helping us to express that prayer continues even when we are focusing on other tasks and activities.
We suggest that you think about which offices would help you, and then frame your day around them. There is no obligation regarding how many you attend. You may find it helpful to attend most offices, and that praying in this way with the community helps the rest of your prayer, both while on retreat and after it is over. Or if you are really tired, you may need to be gentle with yourself, and attend fewer offices. Equally, you may be someone who likes to plunge into the silence and spend time alone, which is fine too. 
As well as praying the offices alongside others, it is good to have some time to pray alone. During one of her first retreats at Wantage, Michelle met with one of the sisters, who suggested that she had one or two prayer times during the day. The number was her choice, and their length was what was normal for her at that time. This left the rest of the day to relax and do other activities. 
Those other activities could be reading, writing in a journal, walking, drawing and painting, writing poetry, or dancing. If gardening is a helpful prayer activity, the retreat centre might be glad of some creative help! 
Of course, it is not just during the offices or designated prayer times that we are praying. In the silence, we are gently being with God, not trying too hard to listen or to be heard. You could think of it as being curled up next to God on a squishy sofa in comfortable companionship. These are the times when God is speaking in our hearts. 
What should I expect to happen to me? 
Sometimes we can be affected by the prevailing consumerism. We tend to expect that if we put some time in with God, we should receive some blessing, vision or special revelation. But going on retreat is not like putting the hours in and receiving a salary, or putting coins into a fruit machine and with luck receiving a cash prize! 
The aim of a retreat is to withdraw in order to be with God. Instead of making demands on God for special effects, we instead allow God to shape us and become aware of how we are to live more fully in Christ. Brother Ramon, an Anglican Franciscan from Glasshampton Monastery, puts it this way: 
'[A retreat] does not mean running from the difficulties and responsibilities of life, but rather withdrawing from their immediate and insistent claims in order to be totally available to God. This calls for a certain passivity, receptivity and letting go, in a place of comparative solitude and silence, so that the interior Word may be heard in the depths of your being.'
So, instead of having lists of specific requests of God and expectations of your retreat, it can be more helpful just to gently get on with the retreat, immerse yourself in the ongoing community life, let God love you just as you are, and see what emerges. 
What emerges may only become clear after the retreat. The effects of a retreat on our lives are sometimes through revelations about God or ourselves, but very often and just as importantly about slow and subtle changes in our attitudes and thinking. God gradually draws us closer, not just in the time of retreat, but many months afterwards, too. 
What should I take with me?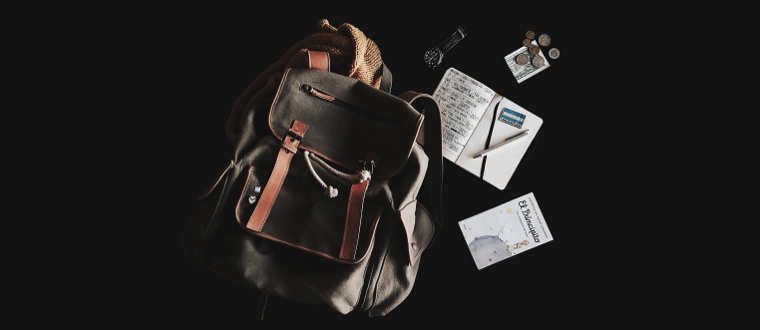 Going on a retreat to a religious community is a kind of immersive experience. For a short while, you step into their way of living. 
Typically, nuns and monks take a vow of poverty, which is sometimes interpreted as living simply, without unnecessary gadgets and signs of wealth. This means that your room in the guest house will probably be simple as well as comfortable. It may not be en suite (so pack a dressing gown!) or have tea and coffee in the room, although facilities will be nearby. 
The room is very unlikely to have a television or radio, as these will disrupt the silence for other guests, and you will usually be asked not to use mobile phones except in designated areas. We suggest in any case that you keep your phones for emergencies only, as being continually 'on' can be a subtle drain on your energy. 
You don't need any special clothing, just clothes you are comfortable in, and boots if you like walking. 
One of the sisters at Wantage told Michelle that during retreat 'books are your friends'. You might want to take a good book with you, or you may not need to take any if your retreat house has a library. Clare finds that sometimes a library book will wink at her, and she ends up reading something other than the pile she brought. 
At Wantage, there are good libraries of novels and Christian books. And during meal times, which are taken in silence, the sisters bring books to read in between courses and at the end of the meal. 
Can I take chocolate as a gift to the community? 

(This was one of the questions that Michelle's friend asked, so we included it here.) 
Yes! Sisters are normal people and they often like chocolate, just like the rest of us. However, the community won't expect any kind of present, and they may well share it with the other guests – not because they aren't grateful, but because they are inclined to share. 
Any chance of some help and advice while I'm there? 

It is usually advised that people on the journey of prayer have a companion to talk to who is experienced in prayer. This is not because we necessarily need someone to tell us what to do, although the occasional suggestion may help, but rather because sharing our experience of prayer helps us to keep going. People who are further along the road will also have encountered obstacles to prayer that commonly crop up, whether they be difficulties with self-discipline and getting down to pray, or a feeling that God is silent. It's at these times of challenge that listening to someone with more experience can be invaluable. 
In Toward God, a book that's packed with wisdom about prayer, Michael Casey writes: 
'Unless we think about our experiences of prayer and talk about them a little, we are unlikely to persevere. I am thinking here not so much of asking somebody to give one direction, but simply of recounting what has been one's experience. What I refer to could perhaps best be called "taking counsel".'
This companion on the journey of prayer is often known as a 'spiritual director'. Sometimes in retreat, God can meet us in ways we are not expecting, so it can be helpful to meet with someone to talk things through, especially if it's your first retreat. In many religious communities and some lay communities, you can ask to speak to a member of the community. 
When Michelle first went on retreat, she felt called to the religious life. But it didn't occur to her to ask anyone for advice, and she went home shaken. It would have been helpful to her at the time if she had reached out to one of the sisters, who would have offered support and guidance about how to think about the next steps. 
Clare also felt called to the religious life during her first retreat at Wantage. But rest assured, this is not the usual experience of those visiting a religious community! If you do want to speak to a monk or nun, it's advisable to contact the community well before you arrive, or to book onto an individually guided retreat. 
In summary... 
Try and choose a retreat centre run by a Christian community that prays together  
Most people find it easier to pray silently when they are in a group with others who are praying too. Then choose a retreat with the right level of silence and formality to suit you. 
Silence is part of the experience 
Although silence might be alien at first, it can help us to be more conscious and alert to the presence of God. 
Organise your day(s) in a balanced way 
Some of us like a lot of structure and regular times of corporate prayer. Others prefer more time to rest in God's presence and less structure. Whatever you decide, it can be helpful to spend at least some time joining in with the corporate prayer of the community, such as a daily office or Communion service. Don't go straight to warp and attempt an all-day prayer time, but pick one or two times and spend your usual length of time in prayer. Then use the rest of the day as you wish, and make sure you catch up on sleep! 
Be open to God, but low on specific expectations 
Jesus said that without God we can do nothing, so being modest in our expectations of our own activity makes us more responsive to God. 
Consider speaking with a spiritual director 
It can help to speak to an experienced advisor whilst you are on the retreat, especially if it is for the first time. You might like to ask to meet up with a member of the community when you visit a convent or monastery. 
Books can be your friends 
There is often plenty of time to read while on retreat, both for enjoyment and to nourish your prayer. Books can help you to focus your retreat, and may well provide the spiritual guidance or encouragement you need. 
About the Authors 

Michelle Eyre is the Founder and Director of Discovering Prayer. She's had an unusual career – a dancer, a nun, an occupational therapist, and a manager. Michelle is an oblate of the Anglican Community of St Mary the Virgin, Wantage, and has spent over 20 years learning to incorporate some of what she learned when she tried out being a nun into her daily life. She wants to share the treasure that she learned in community in a way that is accessible to everyone who would like to explore prayer. 

Clare Bryden has also had a varied career, with a background in science and consultancy mainly in the environmental sphere. She tested a potential vocation to the religious life at the Community of St Mary the Virgin in Wantage and at Mucknell Abbey near Worcester, and discerned that she was really called to contemplative prayer. With this underpinning, she now runs a website development company and is a freelance writer and practising artist in Exeter. 
Photographs by: Ben White, John Mark Arnold, Cynthia del Rio, Cynthia Magana and Yoori Koo from Unsplashed.