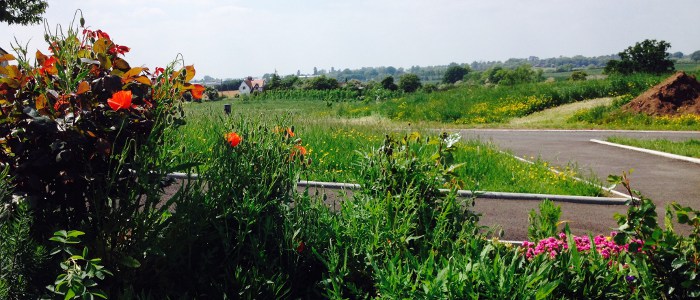 Mucknell Abbey – a Wonderful Retreat
This is the first in our 'Retreat Advisor' series, an exploration into what it's like to go on a retreat.
First impressions 
Mucknell Abbey is near Worcester, UK. It was built in 2008 on the site of a derelict farm, which was renovated and extended to blend contemporary design with impressive eco credentials. The beautiful monastery is set in over 40 acres of land on top of a hill and so has 360-degree panoramic view over the Malvern Hills. 
There is a long driveway to the monastery and so you really feel like you are getting away from it all. On arrival, I was greeted by one of the community members who put me at my ease and showed me around. I was made to feel very welcome.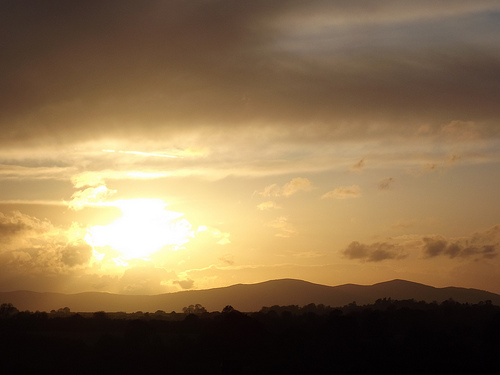 Who's there? 
A community of 12 welcoming people (monks and nuns). Their way of life is inspired by St Benedict who lived in the fifth century and wrote down his principles for successful living. One of his achievements was writing a comprehensive 'rule'. The word 'rule' is a bit unhelpful, because his writings are not used as a set of rules, but are guidance and inspiration for living within a community for the purpose of serving the wider world with prayer, work and hospitality. 
What's there? 
a church at the heart of the complex 
a guest sitting room with books, maps of the area, and as much tea/coffee and biscuits as you can manage - though you might not have much room after the delicious meals 
a religious library extensive enough to satisfy even the most enthusiastic of scholars 
over 40 acres of land to wander around; a perimeter walk around the site takes about 20 minutes 
access to lots of beautiful walks beyond the monastery 
a shop which sells religious books, handmade cards, icons, jam, incense and paintings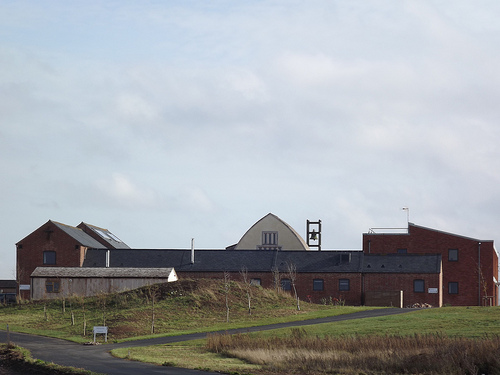 Sleeping 
Each guest has their own single room with an en-suite shower room and loo. The guest wing is small - a handful of rooms, one of which is kept for day visitors. This means that you are never part of a crowd and can enjoy the peace and quiet. 
The rooms are simply furnished with a chair next to a large, low window so you can gaze at the amazing views whilst you have your morning coffee. The simple, uncluttered style of the rooms contributes to the general feeling of calm.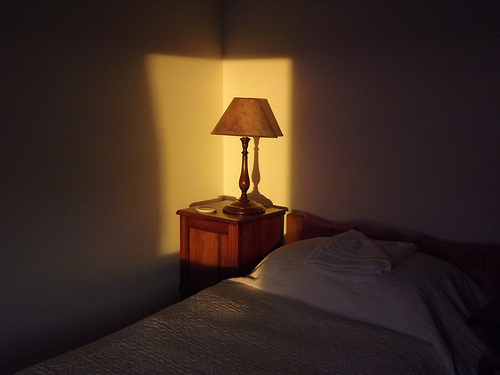 What do you do all day? 
Whatever you like! There is no programme to which you must adhere. However, if you really want to get the most out of your stay it's good to join in with some of the church services. Each service is called an 'office' and the community work is to say office seven times a day in keeping with Psalm 119: 164. This means the day has a kind of rhythm and though there is a lot of silence (see below), there are always others with you. 
In the gaps between offices you can read, walk, sleep, write, pray; all with no external demands - bliss. 
How silent is it? 
On a scale of 1-10, where 1 is the most silent I reckon this community is a 1, very quiet. However, it's not silly silence. If you need to talk for essential conversation - to ask for directions, or if you were unwell - no problem. Silence is kept as a way of each person showing respect for one another. Everyone is 'allowed' to talk, but so that each person can have their own space you keep quiet so that you can all relax. 
I am a total chatterbox, so at first, I found myself longing to ask everyone how they are and what's been happening. However, it's strange how quickly you adapt to the quiet. 
Food 
Breakfast is a help-yourself buffet with cereal, fruit and yoghurt, and especially good homemade bread. Lunch and supper are also homemade, with some of the vegetables grown on site. All the food is delicious; I think those were the best hash browns I've ever tasted! Benedictines are always big on hospitality. 
During lunch and supper, a book is read out loud by one of the monks or nuns. This is a way of sharing food and a book without intruding on anyone. It takes a bit of getting used to, but this time I just got on with eating and enjoyed the book - some of which was quite amusing. 
Who's it for? 
Anyone who would like to go on a quiet retreat; you can't beat the warmth of the hospitality. The guest area is also quite compact so it's easy to settle in and find your way around. 
What does it cost? 
Accommodation is full board. The community asks for a donation according to what you can afford. The average donation is £40. 
Contact 
http://www.mucknellabbey.org.uk 
Photographs 
Many thanks to Gill Poole for kindly providing the photographs of Mucknell Abbey.