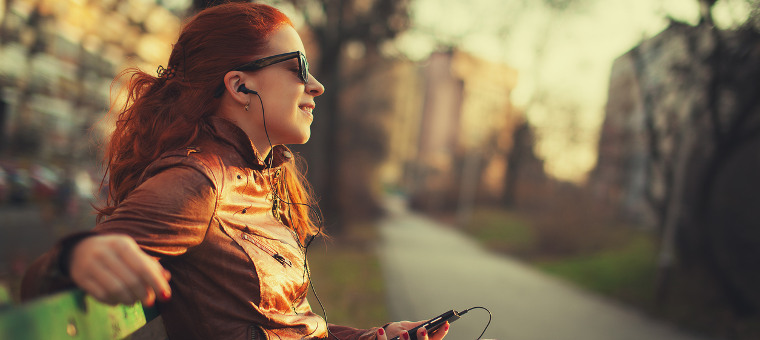 Are you interested in learning how to pray but you're not sure how to begin or how to keep going? Could praying with others in a global prayer event be a great way to get started?
Many of us find ourselves immersed in hectic lives, continually distracted by challenges and responsibilities, constantly connected to an increasingly noisy online world. Among these distractions, it can be difficult to find the time to pray, to explore your spiritual needs, or deepen your relationship with God and grow into your best self.
Whether you feel too busy to pray, or are unsure where to begin, a new initiative can help. The idea is simple – it's an invitation to listen to audio prayer times which offer easy, structured guidance between the Christian celebrations of Ascension and Pentecost,10 May - 20 May.
Discovering Prayer worked in partnership with Archbishop Justin Welby and his team at Lambeth Palace to create 11 audio prayer times to help you deepen your journey of prayer, and accompany you along the way. All you need to start your journey is five minutes each day at a time and place to suit you.
UPDATE: Thy Kingdom Come has finished for this year.  
However, if you'd like to try out listening to audio and praying with us, you're very welcome to take part in our free two-week series the Discovering Prayer Course.
What is Thy Kingdom Come?
Now in its third year, Thy Kingdom Come is bringing people from all over the world together and helping to connect individuals with the wider church family through the power of prayer. You can choose whether you want to take part alone, in a community, with relatives, or with your church – however you feel most comfortable.
Discovering Prayer offers range of resources to help you take part, including:
Free five-minute audio prayer tracks that you can listen to each day to help you discover prayer
A free guide to prayer: 101 Ways to Get Going and Keep Going with Prayer
How did the project begin?
The project began as an idea from the Archbishop of Canterbury, Justin Welby, and the Archbishop of York, John Sentamu.
In 2016, 100,000 Christians pledged to pray through the project. By 2017, every diocese in the Church of England was involved, and beyond. The number of participants grew to more than half a million in more than 85 countries, from the Netherlands to Malaysia, from Cuba to Ghana.
This year, the project is expected to make a huge, positive impact on people across the world, inspiring connections and personal growth.
What might I experience by taking part?
Michelle Eyre has witnessed first-hand the remarkable stories that have come out of this project. As Discovering Prayer's Chief Prayer Officer, Michelle has spent time as a nun, learning from the wisdom of fellow nuns and monks. She is also the author of the free guide to prayer which lists the ways you can make your prayer richly rewarding, as many other people have found it to be.
Your own experience is likely to be as individual as you, and one of the most encouraging outcomes of Thy Kingdom Come is hearing how lives have been transformed – from big changes, to even just small alterations to daily life – bringing peace and support to so many people. As Lesley Hamilton, from Glasgow said:
"Discovering Prayer came at a key point on my journey and has helped me to strip back some of the clutter in favour of a simple daily rhythm of prayer." Lesley Hamilton
What you can almost definitely expect is that Thy Kingdom Come will help you to establish a comfortable routine that works for you. It will deepen your own relationship with God, and you can use it to help others discover prayer too; we are offering recordings of prayer sessions to help you remember to pray for five friends.
UPDATE: Thy Kingdom Come has finished for this year.  
However, if you'd like to try out listening to audio and praying with us, you're very welcome to take part in our free two-week series the Discovering Prayer Course.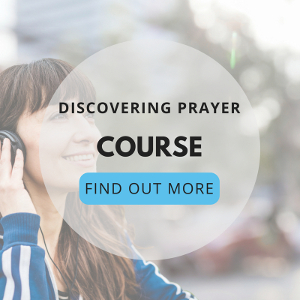 Begin your journey here
If you'd like to take part in this international project, and find the time and guidance you need to explore prayer more fully, in a way that suits your own lifestyle, then Discovering Prayer is the perfect way to begin.
Start by listening to these free audio prayers. Whether you're alone or with company, at home, washing up, or taking a walk, the prayer times will help you to deepen your relationship with God and find a little calm in your busy life today.